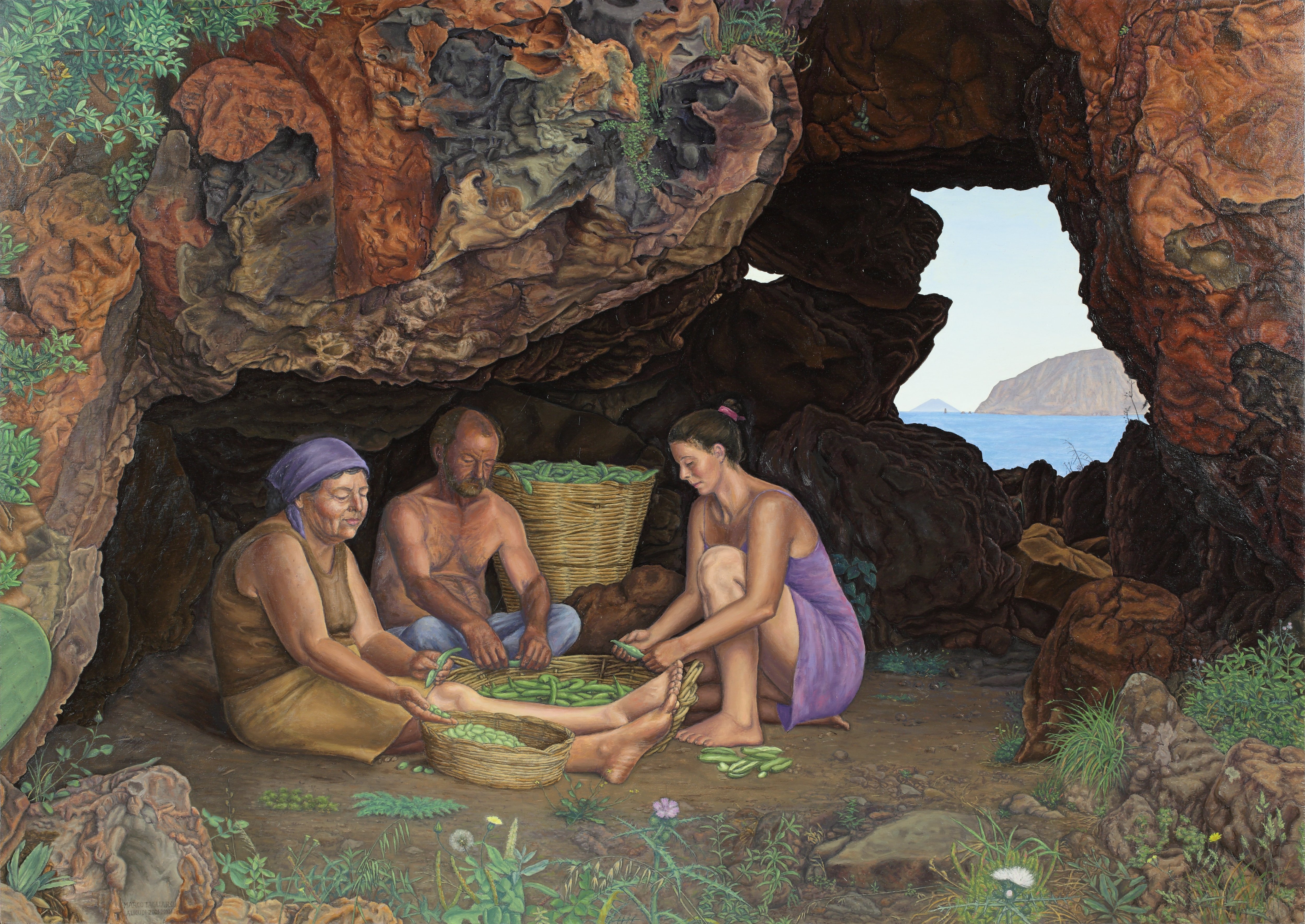 His style is loyal to natural scenes, free from the influences of the present time, to the extent that it is timeless.
This is also reflected in his life style, based on extreme simplicity...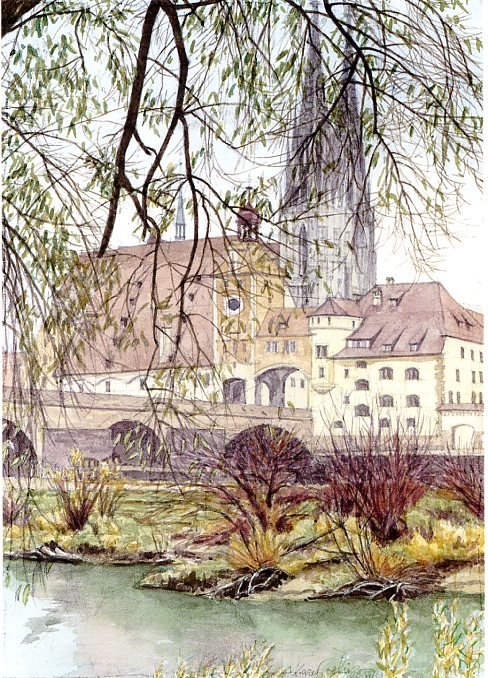 Dense interweaving of lines that meet and rise acute along the arches of a church, small figures fixed by thick sections in the immediacy of daily chore, or studied in the dynamism of a dialogue, fantastic beings just scratched on paper...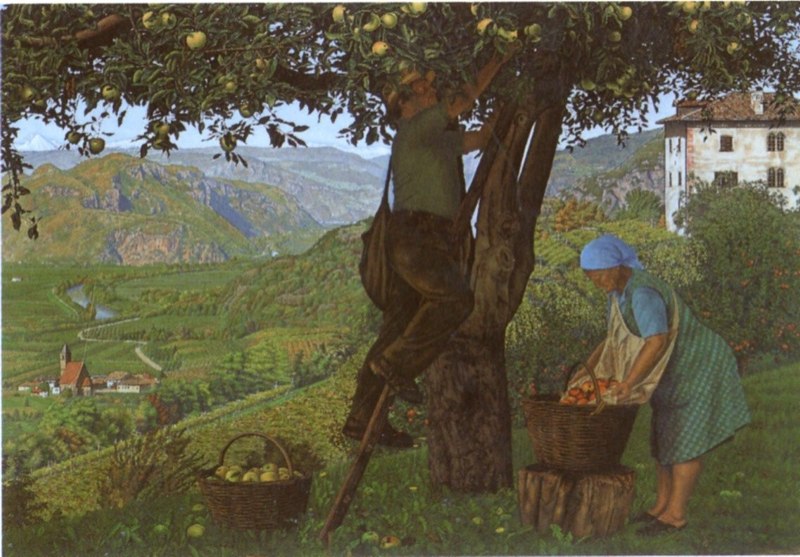 I met Marco Tagliaro again in 2001 at the presentation of his masterpiece "The Apple Picking", after we spent our adolescence years in Mirano.
Ever since I have been following my friend, step by step, on his artistic path, involved in his hopes and apprehensions, doubts and emotions...